After scraping through my memories I wanted to share a list films which fostered my preference and appreciation of animatronics and well planned (and budgeted) set/costume design over contemporary CGI. While CGI has been all and well  I will always hold a soft spot for the more traditional methods. Anyway, scan, enjoy, rate, and share with me any titles you feel should have made it on.
~Note~ I do not own any of these images ( discovered through standard google search) if you would like me to take them down or accredit something that is missing please let me know by leaving a comment).
The Goonies (1985)
Where to start with this one. Well, this cult classic (starring Corey Fieldman, Sean Astin, and Martha Plimpton) is one wild ride about a group of misfit kids who ban together in order to score some pirate booty as a last ditch effort to save their family homes from eviction from a housing developer.
Why doesn't that sound delightful.
Although their are some more serious undertones like facing adversity and standing in solidarity, this is primarily a very fun, action packed, and adventurous movie. A word of warning, overtly sensitive parents/people beware, because this movie is of true 80's fashion in that its rambunctious and less censored in terms of scenarios and language. But let's be real it was always much better that way.
Most memorable scenery
Navigating booby-traps with a cameo by the missing Chester Copperfield
The skeleton organ and someone's money well spent on piano lessons
The floating pirate ship and the overtly blue sea water…dare I say Mediterranean blue in the Pacific?
Uncovering one eyed  Willies "rich stuff "?(gives side-eye)
Best Makeup/costume-  Sloth
While there's some pretty funny and possibly intentional inuednos in this movie it is one that will leave you in a light mood and feeling like doing the truffle shuffle.
The Witches (1990)
AS a kid this movie scared me during certain parts but in a good way. Actually, this gif is the creepier than the movie, I promise!
The tale, no pun intended, revolves around a little boy and his grandmother who are staying at a hotel in England. After accidentally spying on a convention of witches and overhearing a plan to turn all children into mice through a magical formula, the little boy, Luke, is turned into a mouse himself.   Luke along with his grandmother and a boy who suffered the same fate come up with a plan to fight the witches.
What really pulls you into the yarn this film spins are the cohesion of scenes shot at the mouse eye view, the use of live animals, and the mice puppets. Particularly, I found that the mouse POV really parallels a child's perspective in the sense that the interactions with the adults consists of either being shooed off, not seen, and or misunderstood by them (adults).  
Lastly, the prosthetic used for the mouse transformations and witches true nature are amazingly grotesque and realistic. This is especially true for Anjelica Huston's grand witch anseemble.
Most memorable make up/ animatronics
Grand Witch- Anjelica Huston
Most memorable scene but not scenery 
Hook (1991)
Probably my all time favorite childhood movie is the 1991 film Hook staring Robin Williams, Dennis Hoffman, Maggie Smith, Julia Roberts, and Dante Basco. Essentially, the movie revolves around a grown-up Peter Pan having to return to the land  that really only children and boo boo box pirates can go to in order to save his kids from Hook all the while recovering lost memories. No exaggeration, I used to watch this on VHS over and over as a child and it was undoubtedly because I was immersed in the alternate universe that they had created. Imagine the Never Never land map (or just google it) and then imagine all the pockets of mysticism it in compasses. From the ocean floor, pirate ships, tree forts, long forgotten caverns, to areal views; this movie serves up some very indulgent imagery and then leaves your imagination kicking up fairy dust to fill in the adventurous possibilities.
Most memorable scenery
 Areal views of island
 Lost boy camp and tree houses
 Pirate ships
 Tinkerbell's house
 Food on lost boys' dinner table
The other reason I really liked this movie was because the characters were relate-able to kid Melissa, particularly the lost boys. Scroungy, edgy, colorful, independent, vulnerable, and brave. I really wanted to be them. I wanted to fly,I wanted to fight, I never wanted to grow up, and I wanted to cock-a-cock-a-doo (rooster film reference).
Most memorable costumes
Mermaids
Tinkerbell
Hook
Rufio
Peter
If you have never seen this film I would recommend picking it up if not only to see why the late Robbin Williams, in one of his first children oriented roles, was so beloved as a versatile actor and comedian . There are many more reasons why I love this movie (cough Dante Basco) but it was definitely the reason I'm enjoy escapism through film and literature today. Bangarang my friends. Bang-a-rang.
Honorable mentions (…that I am too lazy to write a full review on but are still dear to me heart)
Explorers (1985)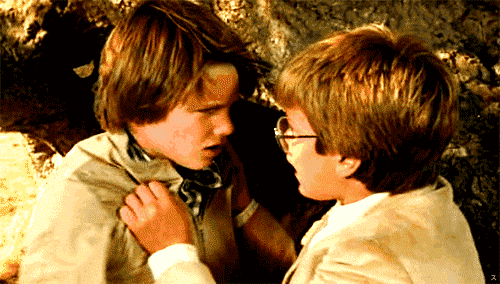 Little Monsters (1989)
Ninja Turtles, II, III (1990,1991, 1993)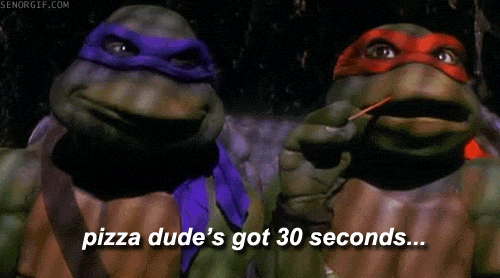 The NeverEnding Story I, II (1984, 1990)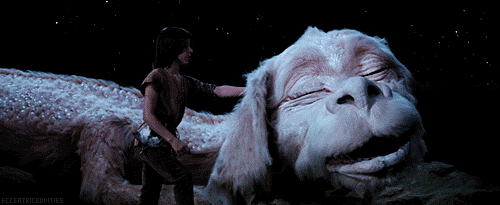 The Labyrinth (1986)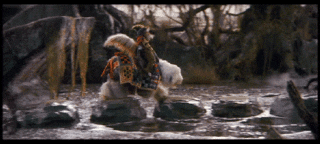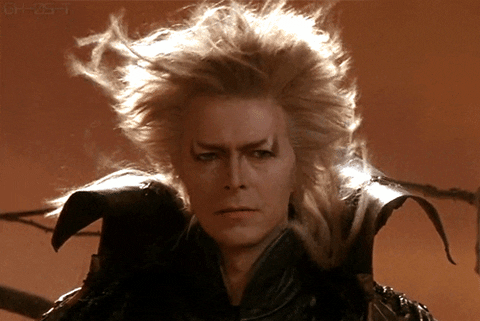 The Dark Crystal (1982)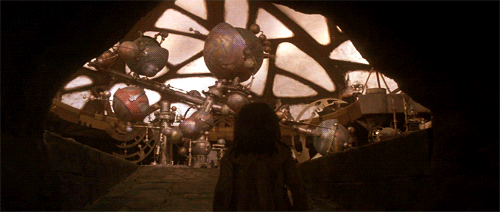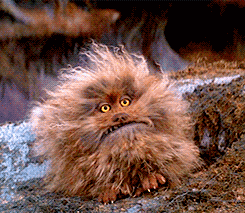 ET (1982)